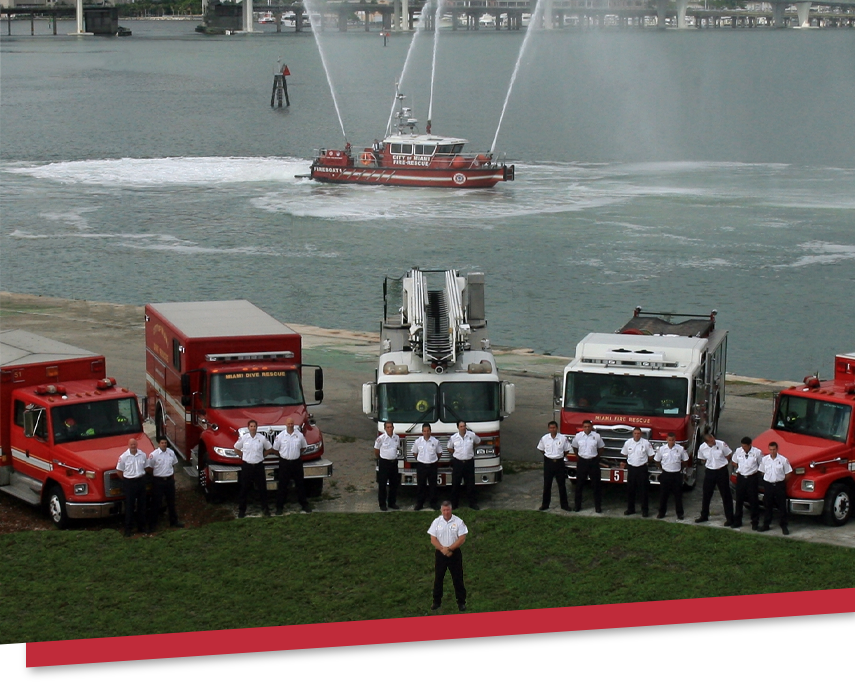 About Us
Miami Firefighters Federal Credit Union is a not-for-profit, cooperative banking institution, serving its members since 1935 with a wide array of benefits designed to meet all the banking needs of its members and their families.
It all began in 1935, in a small room behind Station 1, then called Central Station on Flagler St. The 28 firemen, who were the Credit Union's founders in 1935, noted that the purpose of the Credit Union would be to "promote thrift among its members, by affording them an opportunity for accumulating their savings; and to create for them a source of credit.
Today, this still remains the foundation of the Credit Union. There is a pooling of resources, a spirit of cooperation that is in keeping our philosophy of "People Helping People"
We invite you to browse our web site – and visit us often – to learn more about us. We know you'll agree – the Miami Firefighters Federal Credit Union is an asset you can count on for life.
Our Mission
"IMPROVING THE FINANCIAL LIFE OF EACH OF OUR MEMBERS IS OUR PRIORITY"
Board of Directors
Supervisory Committee
Chairman – Terry Remland
Vice Chairman – Zachary Nicholas
Secretary – Frank Myers
Director – Robert Hardy
Director – Wally Moon
Director – Tom Gabriel
Director – William Savoy

Chairman – Richard Strosnider
Juan Blanes
John Crawford
Go to main navigation